jgardensupplies
,
choose best shade sails
,
As part of the I?ve shared recipes and tutorials for soap, scrubs, and bath products all made with natural ingredients, and where possible ingredients from my garden. I love to try new recipes so here is my take on a few of them from by Karen Gilbert.
As the title suggests, A Green Guide to Natural Beauty boasts 35 different natural beauty projects, which made it very appealing given that I?ve been aiming to make as many of my bath and body products as I can.
First and foremost this book is beautiful. The photography is stunning and while those who love lots of bright colour may find the pages a tad on the beige side. There is a reason for this, however, as the projects listed use natural ingredients (read: no crazy colorants or unnatural fragrances). I?m happy to keep my colour in the garden and the purest products on my skin, so I really the look of natural-coloured skincare products. The first chapter of this book discusses natural skincare in detail: equipment, ingredients, preservatives, and shelf life. All in all this is a great summary and provides a great deal of background into the benefits (many) and drawbacks (mainly preservatives and shelf-life) of natural products. This section is worth a good read.
The rest of the book covers recipes and detailed instructions with photos on Chapter 2: For the Face, Chapter 3: For the Body, and Chapter 4: Bath and Shower.
I picked two recipes to try: Apricot Face Scrub (Chapter 2) and Mango Lime Body Butter (Chapter 3).
Apricot Face Scrub Recipe p. 60
This fairly simple recipe only required a few minutes to make, as long as you have the ingredients. The ingredients aren?t that common, but since I have a natural products guru who I buy from, I was able to secure everything quite painlessly. The concept is to mix apricot kernel oil, caster oil, and manuka honey with kaolin (white clay) and ground rice to make a paste. They drawback with this recipe is that it will only last a few days and must be stored in the fridge to preserve it, so Karen suggests making only a tiny quantity at a time.

Review 2/5
While the recipe is super easy to make, all-natural, and fairly inexpensive, I didn?t like the feel of the product. The ground rice is a bit harsh on the skin (she suggests trying ground oatmeal for a gentler scrub), and the oil leaves my face feeling unpleasantly greasy. I?ve used it every day for a week and must wash afterwards with . My face feels pretty good after washing a second time and moisturizing but I am still on the lookout for a different cleanser/exfoliatant recipe that suits my needs more.
Mango Citrus Body Butter p. 78
This recipe is listed as mango and LIME body butter, but I added a citrus essential oil blend which had an even balance of lemon, lime, sweet orange, and tangerine.
Ingredients:
10g or jojoba wax
25g
30g
25 g
1 tsp
1 tsp
20 drops (recipe suggested 10 lime, 5 sweet orange, 5 lemon)
Equipment
Double boiler
Metal spoon
Airtight 100ml jar
Digital kitchen scale (this wasn?t listed in the recipe but it is essential for weighing your ingredients)
Instructions:
1. Melt the beeswax, shea butter, cocoa butter & mango butter in the double boiler. Leave mixture over a gentle heat for 20 minutes to prevent the butter from going grainy when it cools.
2. Add the almond oil and vitamin E and heat for a few more shade sails nets_2465 minutes until completely liquid.
3. Remove from heat and add essential oils, stirring thoroughly
4. Pour into jars and leave to set.
Review 5/5
Five stars! This recipe is great. It?s easy, smells delightful, and makes your skin feel amazing. Some people may be adverse to the oiliness that takes a bit of good massaging to rub in, but I don?t mind in the least. My skin feels delightfully soft if I apply right out of the shower and it is even healing my dry heels after a week of use when no other moisturizer has.
In summary, I liked this book a great deal and I may try a few more recipes. I will post about them if I do. In the meantime please share your experiences with the projects listed here or in if you have a chance to try out the recipes, by leaving a comment on this post.
These DIY draft socks are super simple to make, inexpensive, and work well to stop the chilly drafts from under doors or from window sills.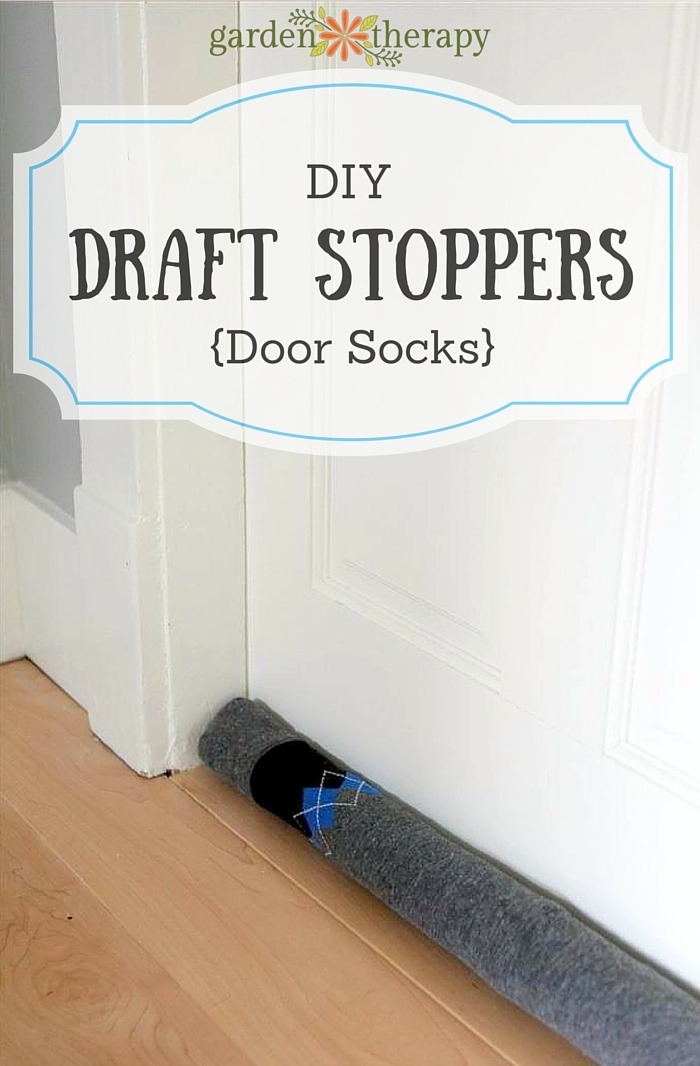 Oh, and they are freakin? adorable too! Here?s how to make your own.
Materials:
Socks ? pick nice long ones. Men?s woolly work socks are shown here, but knee socks would also be a great choice
Dried popcorn
Stuffing from old pillows, an old sweater, etc
Fabric scrap
Sewing machine or needle and thread
Directions:
1. Measure the length of the doorway or window you would like to use the draft sock on. Cut a length of fabric that is 1 inch longer than your measurement and 10 inches wide (you want the sock just slightly longer than the doorway, so it fits in snugly). Fold the fabric in half and pin. Using your sewing machine or needle and thread sew one end and the length of the fabric so that you have a long tube that is open at one end.
2. Fill tube alternately with dried popcorn and the stuffing you have chosen. Popcorn is used for weight, but it is also inexpensive and won?t go rancid like some other dried goods. The stuffing helps to give the sock a nice shape and insulates against the cold air. When the tube is really packed full all the way to the end, pin the end and sew it shut.
3. Turn socks inside out and sew the heels straight so that when the sock is covering the tube, the heels don?t protrude.
4. Pull the sock over your hand still inside out. Grab the end of the filled tube with your sock hand and unfold the sock over the tube.
5. Add the second sock of the pair to the other end, and overlap the first sock.
That?s it! An easy, cheap, effective, and stylish door sock in no time at all.
You Might Also Like:

1c3c55
,
6b7964
,
70e542
,
a5d0cd
,
bd68a5
,
e9b779
,
pet supplies
,
automotive Accessories
,
muscle exerciser
,
Best Headlight Cleaner
,
sitemap